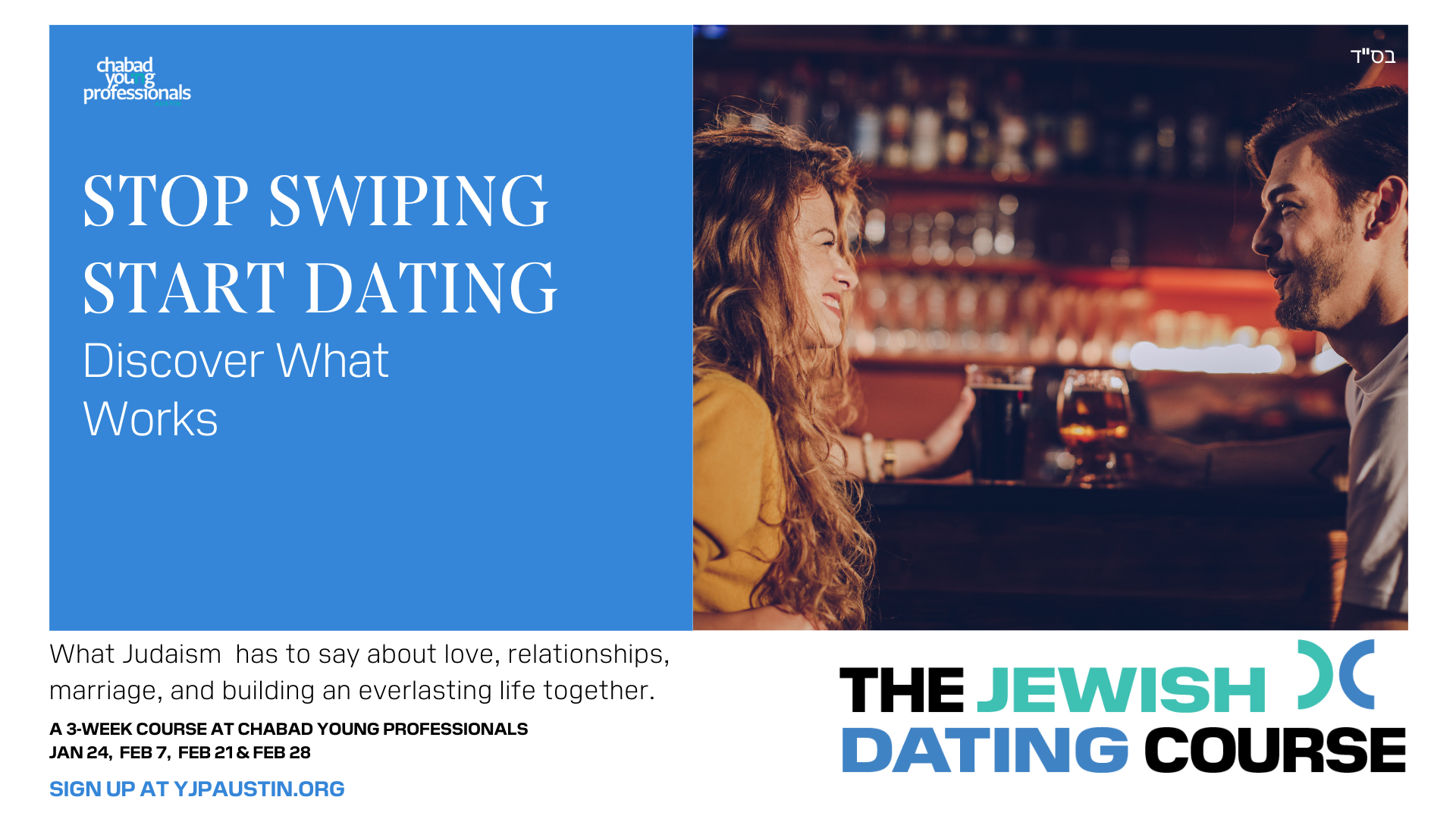 Dating. The word evokes Excitement. Potential. Love. And perhaps - Stress. Worry. Confusion. 
How can we date meaningfully and successfully in the world of swipes, apps and algorithms? 
What does G-d say about love, relationships, marriage, and building an everlasting life together?
Stop swiping. Start Dating. 
The "Jewish Dating Course" is a 3 part series that will take us on a thought provoking journey through into the timeless Jewish wisdom on finding our better half. 
With the inspiration from Torah, Kabbalah, and the most prolific Jewish thinkers, this course explores the concepts of values based dating, dealing with uncertainty, and of letting our mind - and not only our heart - lead the way when dating. 
Life is unpredictable. There is no fool-proof formula to dating. Which makes intentional, meaningful dating all the more important.
This will be led by both Rabbi Mendy and Rebbetzin Mussy 

Starts next Tuesday January 24th To February 7th
**There will be wine and sushi
When
February 28th, 2023 from 7:30 PM to 9:00 PM