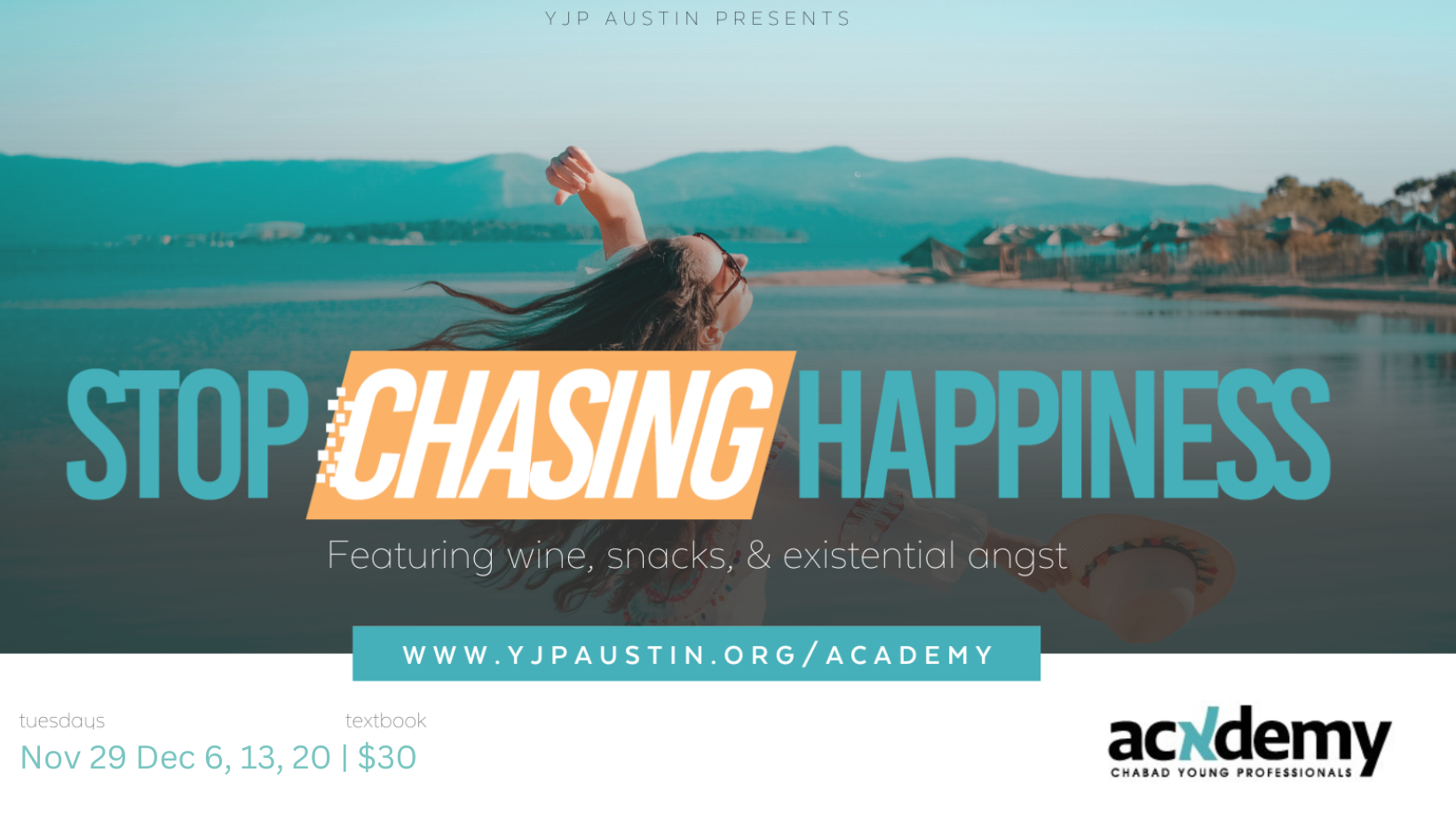 Join us for four Lessons; November 29, Dec 6, 13 and 20.
*The first lesson will be given along with a dinner launching party evening.
ARE YOU HAPPY TO THE CORE?
Since the dawn of time, humanity has wrestled with the simple question: How to be happy? Recently, scientists have been discovering the shifting forces that shape our frame of mind, and have developed new ways and practical tools to cope with anxiety and stress, to crystallize our self-concept, and to build the resilience we need to ride through the challenges life throws our way.
Unsurprisingly, Torah and the Talmud have for centuries advocated various approaches to achieving happiness; ideas that are only now being confirmed through scientific observation. This course offers a Jewish roadmap to happier living. Every lesson contains poignant insights into how our minds operate with practical steps you can take to boost your happiness levels to places unimaginable.

7:30-8:30 p.m.
Location: YJP HQ

Fee:
$30 for all 4 weeks (textbook included)
 
This 4-week course is everything for living your best life, with 3000+ years of Jewish wisdom guaranteed to make you smile. Sign up here.
For assistance contact: rabbimendy@yjpaustin.org 

The course is offered for Young Jewish adults 20's & 30's
___________________________
When
November 29th, 2022 7:30 PM through December 20th, 2022 8:30 PM